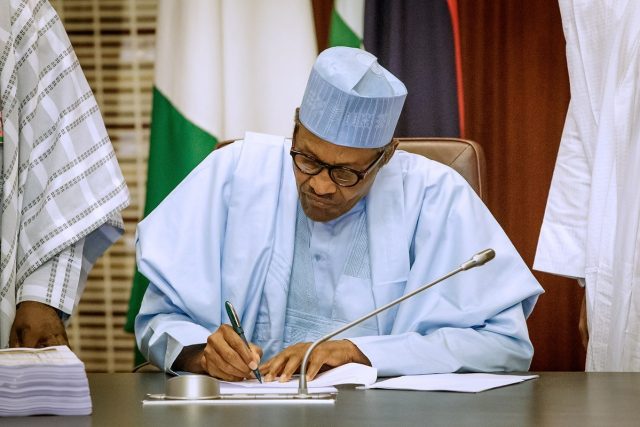 Adetokunbo Kayode, a former Nigerian minister and current president of the Abuja Chamber of Commerce and Industry, said the free trade agreement would not expose Nigeria to economic hazards.
Nigeria has nothing to fear about after signing the treaty, as the agreement has adequate and all the necessary safeguards against smuggling, dumping and other risks or threats to the internal development of individual countries in the region, he said.
"The issues raised by the (Nigerian) government that AfCFTA will not help the country because of infrastructure, fear of being an avenue for the dumping of goods and leading to the death of local industries did not add up," Kayode said, expressing optimism that these challenges could be easily surmounted if the country put its acts together.
"There are several instruments of negotiations in the agreement, so we have to move along with the rest of the world," he said.
The AfCFTA will, however, tremendously expose the Nigerian people to opportunities and lead to the expansion of their businesses, Kayode said.
The AfCTFA agreement, as the leader of the organized private sector in Nigeria observed, covers trade in goods, services, investment, and rules and procedures on dispute settlement.
The treaty also has a range of provisions to facilitate trade, reduce transaction costs, provide exceptions, flexibilities, and safeguards for vulnerable groups and countries in challenging circumstances, he said.
Ibrahim, the University of Abuja lecturer, said the only challenge that Nigeria might face at the initial stage after signing the AfCTFA agreement might be the issue of spending a lot and not making so much in return.
"Apart from this, there is the issue of migration," he said.
As far as the AfCTFA is concerned, Nigeria should always be optimistic that it stands to gain more and lose less, Ibrahim added.
The instruments, launched at the AU summit where Nigeria signed the trade treaty, included AfCFTA rules of origin, tariff concession portals, portal on monitoring and elimination of non-tariff barriers, digital payments and clearing systems, and the African trade and observatory dashboard.
XINHUA gifspin('smal