Nigeria may lose out on its targeted single digit inflation level this year, which would have checked the streak of weak purchasing power and put the country on a sustainable path of interest rate cut.
A two-fold pursuit of exchange rate stability and reduction in inflation level has put the country's monetary authority on alert, as it has held interest rate at 14 per cent for more than two years, despite clamour for rate cuts to boost growth.But FSDH Research has noted with concern the prevailing crisis in the food producing states in Nigeria, which has sustained upward pressure on food prices, as harvests begin.
Besides, a sense of uncertainty ahead of the 2019 elections, coupled with the possibility of pre-election spending, stimulating demand-pull inflation could complicate matters the projection.
The Head of Research at FSDH Merchant Bank Limited, Ayodele Akinwunmi, at the bank's briefing on the monthly Economic and Financial Market Outlook, said that while expecting that inflation rate (year-on-year) would drop to 11.01 per cent in July 2018, from 11.23 per cent in June, the expected decrease in the inflation rate will be largely attributable to the base effect of the previous year.
According to him, the fact that food index is one of the three major drivers of inflation in the country and facing crisis-induced pressure in food producing states, it is a major risk to the achievement of a single digit inflation rate in 2018.
"The movement in the prices of food items increased our Food and Non-Alcoholic Index by 1.18 per cent in July compared with an increase of 1.56 per cent recorded in June. This Index increased year- on-year by 12.57 per cent, up from 248.82 points recorded in July 2017.
"We also observed increases in the prices of transport and housing, water, electricity, gas and other fuels divisions between June and July 2018…Although the inflation rate may continue to drop, it may remain in double digits in 2018. Under the current situation, FSDH Research expects the inflation rate to end the year in the region of 10.4 per cent," he said.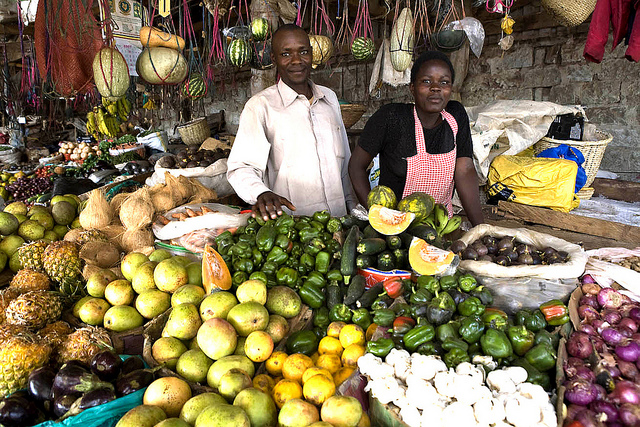 Meanwhile, he faulted the claims that banks are not lending to the private sector, saying that more than 60 per cent of industry earnings from interest income on lending is a proof of the lenders' willingness and ability.He said that banks are frantically looking for business, but noted that lower impairment charges and moderated interest expense are what drives profit, which they must watch out for in any of their transactions.
He however, said that banks do not extend credit for its sake, because funding is not totally the challenge, but the viability of the business and the assurance that the loan deal would not increase non-performing risk portfolio and impairment charges."No one goes where crisis is rife. Of course, uncertainty is the chief enemy of investments. Where the state of infrastructure is inhibiting progress or raising costs, lending will not be cheap," he said.
He also called for additional fiscal measures to improve the ease of doing business in the country, which would lead to a further expansion in the manufacturing and productive activities, as well as enthrone cheap loan regime.
The economist noted that the move has become necessary, as the Purchasing Managers' Index (PMI) for the month of July 2018, showed Manufacturing PMI at 56.8 points in July, slower rate than 57.0 points recorded for June.He pointed out that while Nigeria's Balance of Payments (BOP) position as at Q1 2018 is a confirmation of its belief that the country's external position remains strong, however, it is also an affirmation of its vulnerability to developments in the crude oil and gas market.
The current account component of the BOP showed an increase to a surplus of $4.47 billion in Q1 2018, from a surplus of $3.42 billion in Q1 2017, but inflows remained dominated by crude oil and gas exports, accounting for 93.28 per cent of total exports and 64.46 per cent of total inflows.
The Guardian