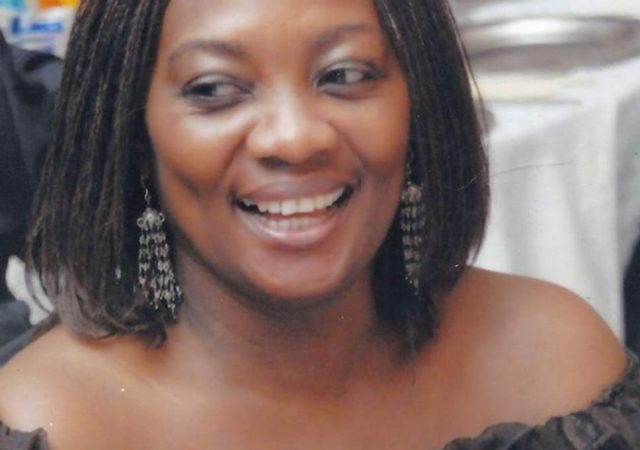 By Olatunji Saliu
Four year ago, she insisted on quarantining a suspected Ebola patient despite political and legal pressures, and prevented a possible rampage of the deadly disease in Nigeria.
"Dr. Stella Adadevoh would have turned 62 today. Today and always, we celebrate her dedication and sacrifice. As part of our efforts to build on her legacy, our administration has put great effort into strengthening the Nigeria Center for Disease Control (NCDC)," Nigerian President Muhammadu Buhari tweeted Saturday in remembrance of the woman whose heroic effort saved the country from Ebola in 2014.
Many other Nigerians, including Senate President Bukola Saraki, also paid glowing tributes to the late Adadevoh and honored her posthumously on her 62nd birthday on Saturday.
"Dr. Ameyo Stella Adadevoh was a true Nigerian #hero who paid the ultimate sacrifice in the service of our nation and all its people. We join all Nigerians to celebrate her life today, on the commemoration of her posthumous birthday," Saraki also tweeted via his verified Twitter handle.
The late physician is credited with having curbed the wider spread of the Ebola virus in Nigeria four years ago by placing Liberian Patrick Sawyer, the patient zero, in quarantine despite pressures from the Liberian government.
Sawyer, a Liberian-American attorney, had arrived in Lagos on a flight from Monrovia heading to a conference on Economic Development and collapsed at the airport.
Although no Nigerian doctor had seen a case of Ebola before that period, Adadevoh had suspected the patient might have been exposed to the highly contagious virus and subsequently ordered blood tests to confirm, while also alerting Nigerian health officials.
While awaiting the test results, Adadevoh was pressured by the Liberian government officials to let the patient go so he could attend the conference as planned.
In spite of threats of lawsuits, she stood firm, insisting that her decision was "for the greater public good".
The test results came back positive for the Ebola virus.
By playing that key role of placing Sawyer in quarantine, which curbed the spread of the Ebola virus, Adadevoh earned the respect and honor of many Nigerians for preventing the index case in the country from leaving the hospital at the time of diagnosis in Lagos.
On August 4, 2014, Adadevoh, too, tested positive for the Ebola virus disease. She died two weeks later.
In remembrance of her heroic efforts on her posthumous birthday Saturday, Google also celebrated Adadevoh with a Google Doodle.
A Google Doodle is a special, temporary alteration of the logo on Google's homepages that commemorate holidays, events, achievements and people.
"Dr. Adadevoh's medical insight and the courage of her convictions ensured that other exposed patients could be treated rapidly and that the outbreak was contained," Google said in a statement.
Born in Nigeria's southwestern state of Lagos in 1956, Adadevoh descended from a long line of respected scientists and statesmen.
In 2017, DRASA (Dr. Ameyo Stella Adadevoh) Health Trust, a non-profit organization devoted to public health that works with communities and health workers to reduce the spread of infectious diseases and ensure that Nigeria is well prepared for future outbreaks, was set up to immortalize her.
XINHUA